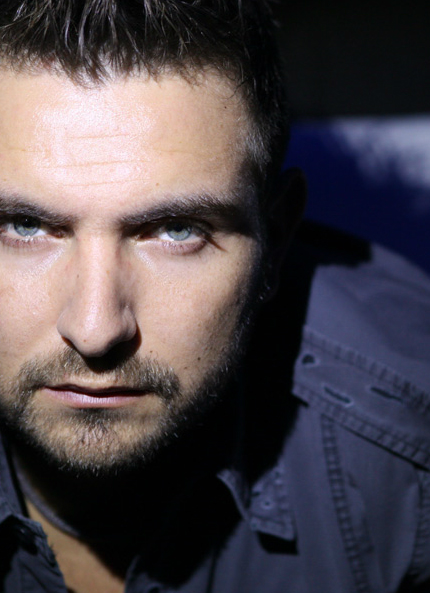 Bio
Rosario Campanile, aka Dj Roy Audiovelox, has always been for his friends only Roy and
Deep Death Lab is the name of the new record label he produced with one of his dearest friends, Dj Max Rosardo. An adventure which has just started but we are sure that we will hear incredible things about it!
The project is clear, the style too.
A dream, with a deep tech spirit, that comes true.
A dream with so large wings to fly off.
Insistent rhythms and spaced, hypnotic, polished sounds with dark mood.
A darkness which looks for the light and blends with it.
Darkness and light, together, cross the body, crushing it in an uncontrollable motion.
Deep Death Lab is, and it will be, all this and much more.
It is a current project Roy has achieved after a long experience in this field.
In 2013 Roy collaborated with The Deeperfect record label and produced with Dj Simi two tracks (Pro Pulsione and Jiggle) and one remix (Da Fresh – Get On).
Two years before, he "bumped into" the music and the talent of La India, better known as La Princesa De La Salsa. In May of the same year, they collaborated for the remix of the track "Si Te Digo No" (Kosanost Feat La India).
Going even back in time, we can mention one more important collaboration, the one with Alex Neri. The Planet Funk member showed immediately his interest in Roy who became a producer for the Tenax Records only few months after their meeting.
For this record label, in 2005 he produced the project number 006 with the tracks "Automatic Reason" and "For Music Use".
His passion for the house music brought him around the world to play in a lot of clubs from Bangkok (Bad Supper Club) to Miami (Nikki Beach and Shore Club), passing through London (Fabric), without forgetting the most famous italian clubs:
Fitzcarraldo, Meccano', Central Park, Frau Marlene, Maresis, Ex Mood, Full Up, Dolce Vita, History, East Side, Costes, Voga, Salone Margherita, City, Metropolis, Golden Gate, Seven, The Boxe and many others.
His story as a dj begins very early.
When he was only 12 years old, he already played in a club which was at the center of this kind of music trend: Pipe's club, in Naples.
And Naples is the city in which Roy is born in 1984, a city with so many aspects and sounds to make easy for him to develop a passion for house music.
After a quick jump in his past, we go back again to his present: Deep Death Lab.
It will be an exciting journey and we can't wait to find out more about it!
DISCOGRAPHY :

Automatic Reason (Tenax Rec)
For Music Use (Tenax Rec)
Reason - Roy Audiovelox and Max Rosardo Rmx (Deep Den Rec)
Like This (Jayco Rec)
The Progress (Transalp Rec)
Crumble - Roy Audiovelox Rmx (Transalp Rec)
Damned - Roy Audiovelox Rmx (Transalp Rec)
F**k The Life - Roy Audiovelox Rmx (Net's Work Rec)
Si Te Digo No feat La India (Net's Work Rec)
Black Earth - Roy Audiovelox Rmx (Polluted Rec)
One Ste-p Behind (Lapsus Rec)
Pro Pulsione (Deeperfect Records) Roy Audiovelox and Dj Simi
Da Fresh - Get On (Deeperfect Rec) Roy Audiovelox and Dj Simi Rmx
Jiggle (Deeperfect Records ) Roy Audiovelox and Dj Simi
Bitch Smokes ep - Roy Audiovelox remix (Deep Death Lab)
Deeping (Deep Death Lab)
Market Square - Katzima remix (Deep Death Lab)